Here you can easily check which apartment suits your vacation!
Both Chalet Zur Rose and Landhaus Cornelia are centrally located in the village and only 1 minute walk from the slopes. 
Parking spaces are available on site. The supermarket and restaurants are literally around the corner!
Do you have any questions? Call or send an email!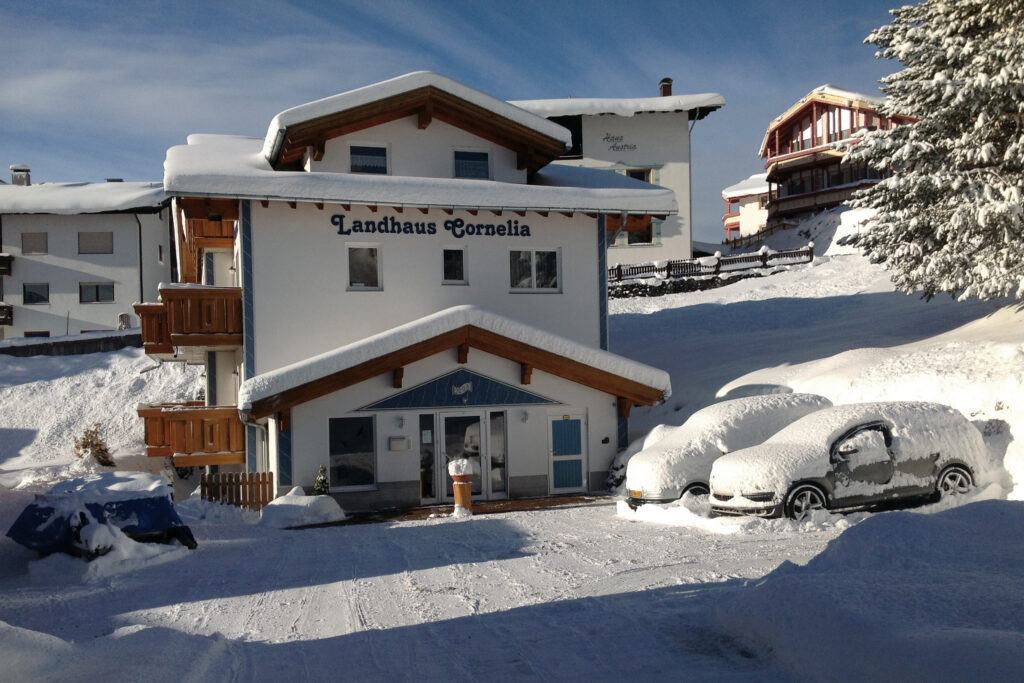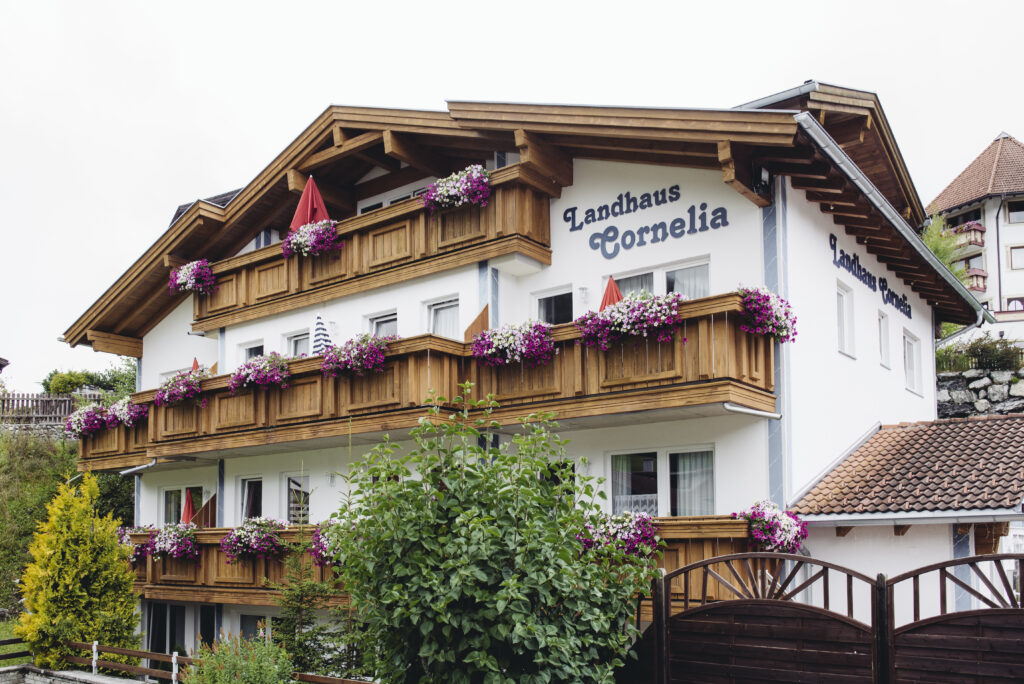 | | Surface area | Rooms | Persons | Bath | Dishwasher | Balcony/terrace | Price per night | More Info |
| --- | --- | --- | --- | --- | --- | --- | --- | --- |
| Alpenaster (CzR) | 160 | 5 | 2-8 | | | | from € 220,- | Show me! |
| Alpenstern (CzR) | 155 | 5 | 2-8 | | | | from € 220,- | Show me! |
| Frauenschuh (CzR) | 110 | 4 | 2-10 | | | | from € 160,- | Show me! |
| Nelke (CzR) | 95 | 4 | 2-8 | | | | from € 150,- | Show me! |
| AlpenLilie (CzR) | 95 | 5 | 2-8 | | | | from € 150,- | Show me! |
| Alpenrose (CzR) | 90 | 4 | 2-6 | | | | from € 140,- | Show me! |
| Zyklame (CzR) | 80 | 3 | 2-6 | | | | from € 140,- | Show me! |
| Enzian (CzR) | 80 | 3 | 2-6 | | | | from € 140,- | Show me! |
| Edelweis (Cor) | 50 | 2 | 2-6 | | | | from € 120,- | Show me! |
| Almkopf (Cor) | 47 | 3 | 2-6 | | | | from € 115,- | Show me! |
| Rastkopf (Cor) | 47 | 3 | 2-6 | | | | from € 115,- | Show me! |
| Zugspitze (Cor) | 47 | 3 | 2-6 | | | | from € 115,- | Show me! |
| Thaneller (Cor) | 47 | 3 | 2-6 | | | | from € 115,- | Show me! |
| Hönig (Cor) | 34 | 2 | 2-4 | | | | from € 85,- | Show me! |
| Roter Stein (Cor) | 34 | 2 | 2-4 | | | | from € 85,- | Show me! |
| Alpenrose (Cor) | 20 | 1 | 2 | | | | from € 75,- | Show me! |